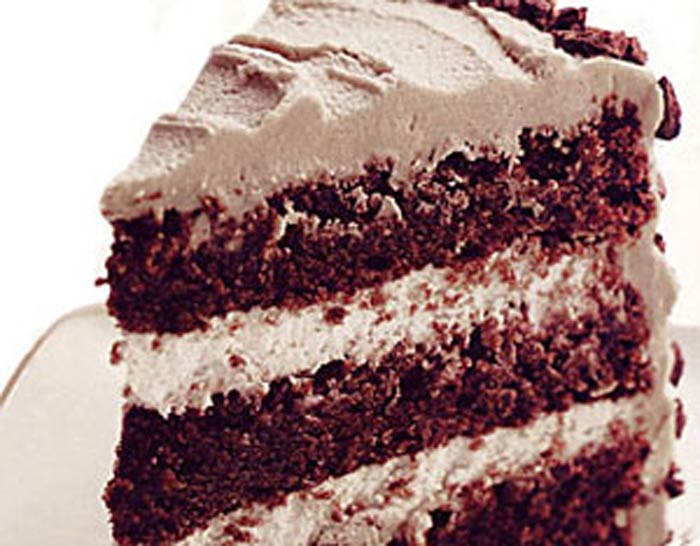 INGREDIENTS:
1 box chocolate cake mix
Crunch Layer:
1 1/2 c. graham cracker crumbs
3/4 c. brown sugar
1 Tbsp. instant coffee
3/4 c. melted butter
Creme Layer:
1 (8 oz.) Cool Whip
1 (8 oz.) cream cheese
1 Tbsp. instant coffee
1/2 c. powdered sugar
DIRECTIONS:
Mix cake mix according to directions. Mix crunch layer together, then place crumbs in 3 round pans. Pour cake mix batter evenly over crumbs. Bake at 350° until done. Mix all creme ingredients together well. Once cake is cooled put creme filling between layers and on top.