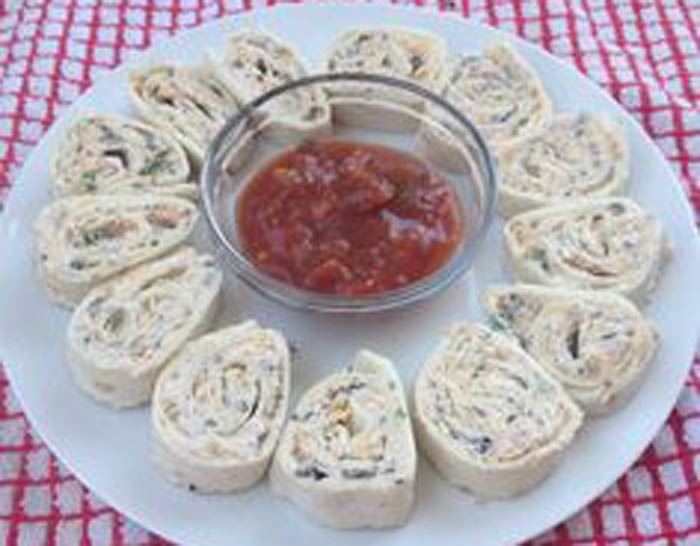 INGREDIENTS:
8 oz. Cream cheese, softened
8 oz. Sour cream
2/3 c. drained crushed Pineapple
8 pieces Bacon, crumbled
1/3 c. Sweet onion, chopped
2/3 c. Mozzarella or Colby cheese, shredded
6-8 lg. Tortilla's
DIRECTIONS:
Mix ingredients, spread onto tortillas and roll up. Chill several hours. Slice and enjoy. You can add shredded carrots, peppers, black olives, chilies, ham, pepperoni or whatever your family likes.