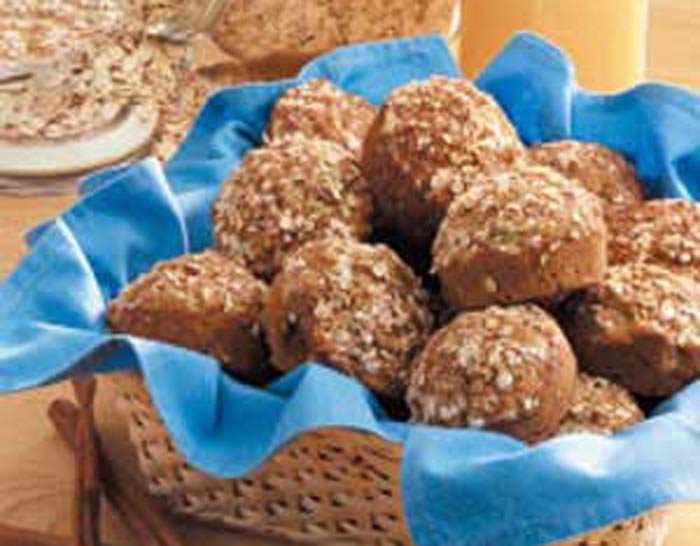 INGREDIENTS:
1 c. Quick oats
1 c. Buttermilk
1 c. Flour
1 tsp. Baking powder
1/2 tsp. Soda
1/2 tsp. Salt
1/2 c. Brown sugar or sucanat
1 tsp. Cinnamon
1 Egg
1/2 c. Olive oil
DIRECTIONS:
Soak oats and buttermilk for 1 hour. Stir together dry ingredients in mixing bowl. Beat egg and oil in another bowl. Stir oats and egg mixture together, then stir in dry ingredients gently just until moistened. Pour into greased or paper-lined muffin tins and bake at 350° for 15 minutes. Yield: 1 dozen muffins Note: Instead of 1 cup buttermilk you can substitute 1/2 cup water and 1/2 cup yogurt.