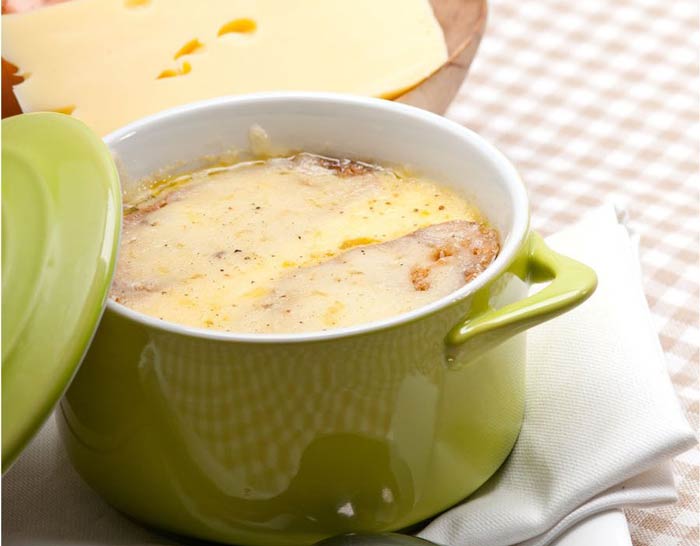 INGREDIENTS:
2 c. chopped sweet onions
6 Tbsp. butter
2 c. sliced mushrooms
14 1/2 oz. can chicken broth
2-3 tsp. chicken soup base
dash of pepper
3 Tbsp. flour
1 1/2 c. milk
1/4-1/2 c. Velveeta cheese
parsley (opt)
DIRECTIONS:
In skillet, saute onions and mushrooms with 3 tablespoons of butter. Add broth, chicken base and pepper; boil. Remove from heat. In a saucepan, melt rest of butter, stir in flour until smooth and gradually add milk. Bring to boil for 1-2 minutes. Reduce heat; add cheese and onion mixture. Heat until cheese is melted. Garnish with cheddar cheese and parsley.