Orange Sherbet Jell-O Salad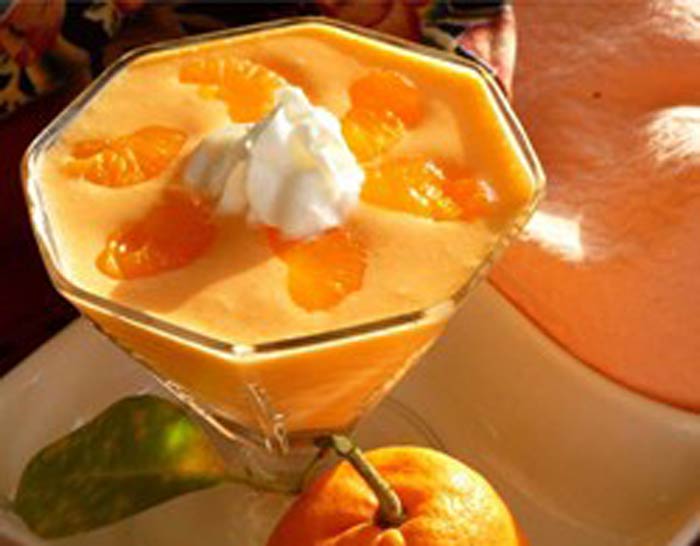 INGREDIENTS:
1 c. orange Jell-O
3 3/4 c. hot water
1 qt. orange sherbet
1 sm. Cool Whip
mini marshmallows
mandarin oranges
DIRECTIONS:
Stir Jell-O in hot water and dissolve. Let set till room temperature. Add Cool Whip and sherbet. Beat and pour into dish. Top with mandarin oranges and mini marshmallows. Simple, delicious and so refreshing.