Peaches and Cream Dessert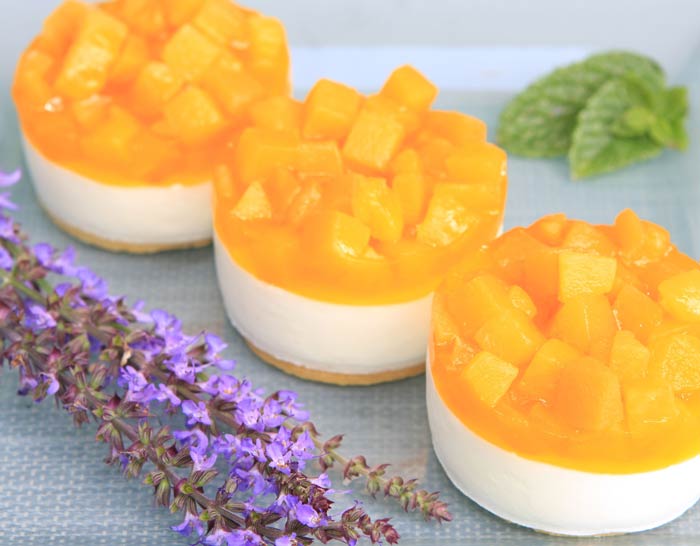 INGREDIENTS:
Crust:
1 (16 oz.) pkg. crushed pecan shortbread cookies
1/2 c. butter, melted
Filling:
8 oz. cream cheese, softened
1 c. powdered sugar
8 oz. Cool Whip, thawed
Fruit:
6 c. fresh or frozen sliced peaches
1/3 c. unsweetened pineapple juice
Glaze:
1 c. sugar
1 (3 oz.) pkg. peach Jell-O
2 Tbsp. cornstarch
12 oz. lemon-lime soda
DIRECTIONS:
In a small bowl combine crushed cookies and butter. Press into bottom of ungreased 9×13 dish. Beat cream cheese and powdered sugar until smooth. Add Cool Whip. Spread over crust. Combine peaches and pineapple juice. Arrange on cream cheese layer. In a small saucepan combine sugar, Jell-O and cornstarch; stir in soda until smooth. Bring to boil. Cook and stir for 5-7 minutes or until slightly thickened. Cool to room temperature. Put on top of fruit. Cover and refrigerate overnight. Serves 10-15. Note: You can make any size you want.