Peppermint Pretzel Dippers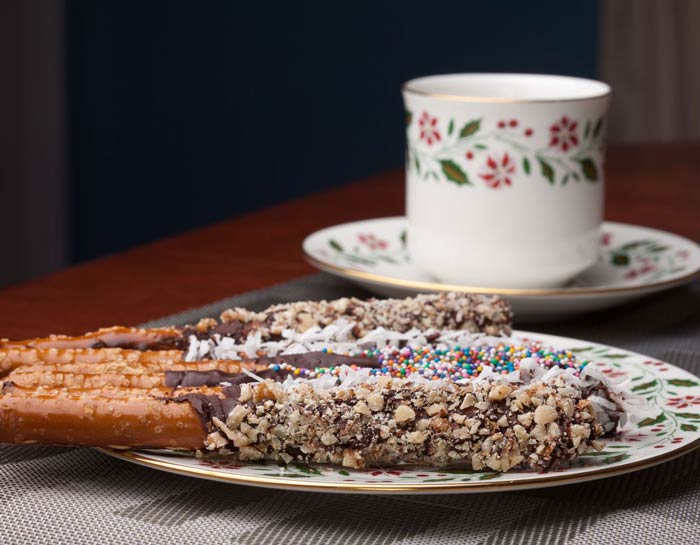 INGREDIENTS:
2 c. semisweet chocolate chips
1 Tbsp. shortening
1 pkg. pretzel rods
40 red/green hard mint candies, crushed
DIRECTIONS:
Place chocolate chips and shortening in a 2-cup container; heat until melted. Stir until smooth. Break each pretzel rod in half. Dip the broken end about halfway into melted chocolate; roll in crushed candies. Place on a waxed paper lined baking sheet. Chill until set. You may also substitute crushed toffee bars for mint candies or dip pretzel in any mixture you desire. Yield: 4 dozen.