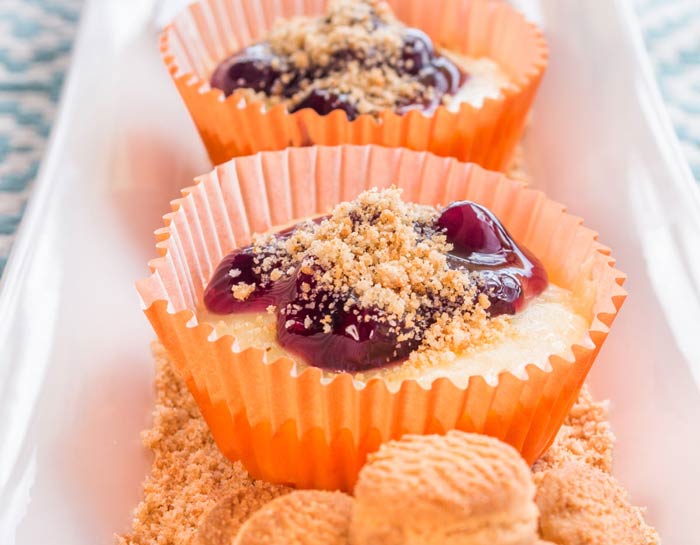 INGREDIENTS:
24 vanilla wafers
16 oz. cream cheese, softened
3/4 c. sugar
2 eggs
1 tsp. vanilla
1 Tbsp. lemon juice
your choice of pie filling
DIRECTIONS:
Place vanilla wafers in lined cupcake pan. Mix rest of ingredients until smooth. Fill cups with cream cheese mixture about 2/3 full. Bake at 325° for 25 minutes. Refrigerate. Top with pie filling just before serving.