Pineapple Chicken Stir-Fry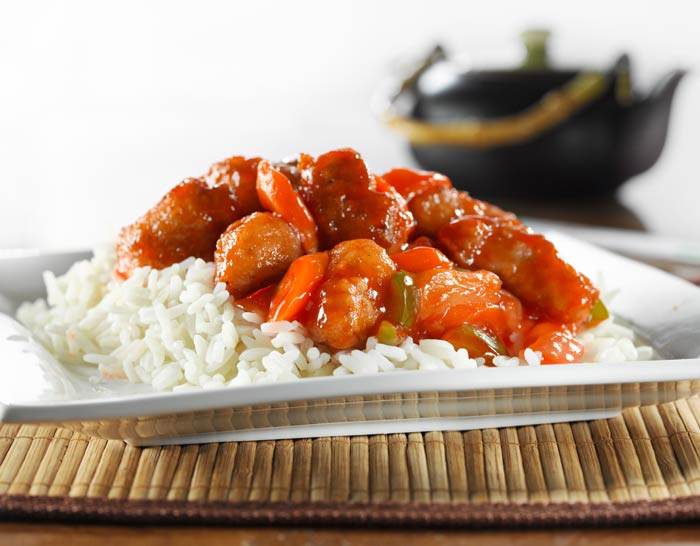 INGREDIENTS:
1 (20 oz.) can unsweetened pineapple tidbits
2 Tbsp. cornstarch
1/4 c. cider vinegar
1/4 c. ketchup
2 Tbsp. brown sugar
2 Tbsp. soy sauce
1/4 tsp. ground ginger
1 1/2 lb. boneless, skinless chicken breasts, cubed
3 Tbsp. vegetable oil, divided
1/2 tsp. garlic salt
2 med. carrots, sliced
1 med. green pepper, julienned
cooked rice
DIRECTIONS:
Drain pineapple, reserving the juice; set pineapple aside. In a small bowl combine cornstarch and reserved juice until smooth. Stir in the vinegar, ketchup, brown sugar, soy sauce, and ginger; set aside. In wok or large skillet, stir fry the chicken in 2 tablespoons oil for 5-6 minutes or until juices turn clear; sprinkle with garlic salt. Remove and keep warm. Stir-fry the carrots in remaining oil for 4 minutes. Add green peppers; cook and stir until vegetables are crisp-tender. Add the chicken and pineapple. Stir pineapple juice mixture; pour into pan. Bring to a boil; cook and stir for 1-2 minutes or till thickened. Serves 6 people. This is a good stir-fry recipe!