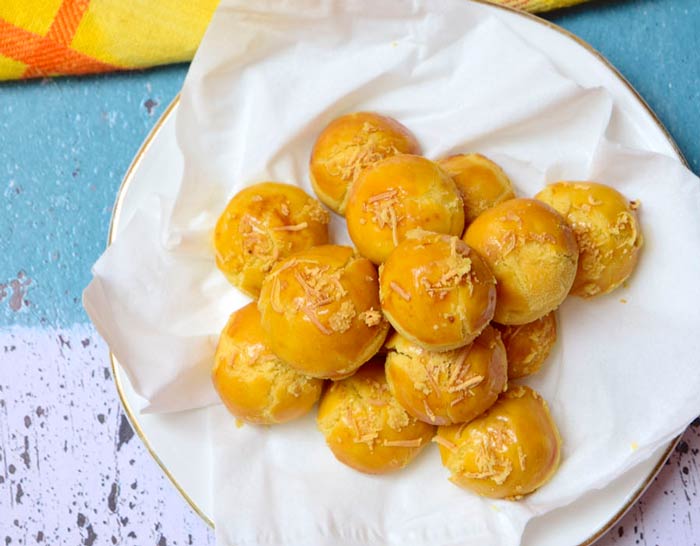 INGREDIENTS:
1 cup sugar
1 cup brown sugar
1 cup shortening
1 (20 oz.) can crushed pineapple
2 eggs
1/2 tsp. salt
1/2 tsp. baking powder
1/2 tsp. baking soda
3 1/2 cups flour
1 1/2 tsp. vanilla
Icing:
1/2 cup brown sugar
1/4-1/2 cup milk
1 Tbsp. butter
2 cups powdered sugar
1 Tbsp. vanilla
DIRECTIONS:
Cream sugars and shortening; add pineapple; including juice. Beat eggs and salt, baking powder and soda. Mix with creamed mixture. Add flour and vanilla. Bake at 375° until golden brown. Icing: Bring brown sugar, milk and butter to boil. Remove from heat and add powdered sugar and vanilla. Cookies glaze better if mixture is kept warm.