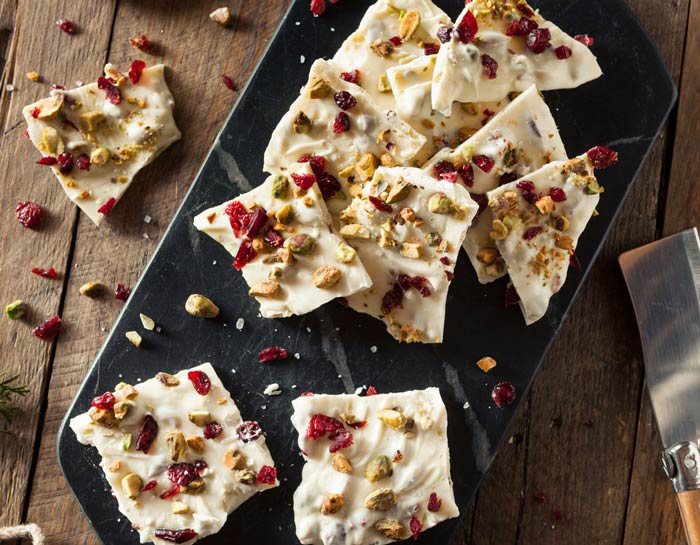 INGREDIENTS:
2 c. (12 oz.) semisweet chocolate chips
5 oz. white candy coating, chopped
1 c. chopped pistachios, toasted divided
3/4 c. dried cranberries, divided
DIRECTIONS:
In a microwave-safe bowl, melt chocolate chips; stir until smooth. Repeat with candy coating. Stir 3/4 c. pistachios and half of cranberries into semisweet chocolate. Thinly spread onto a waxed paper lined baking sheet. Drizzle with candy coating. Cut through with a knife to swirl. Sprinkle with remaining pistachios and cranberries. Chill until firm. Break into pieces. Store in an airtight container in the refrigerator.