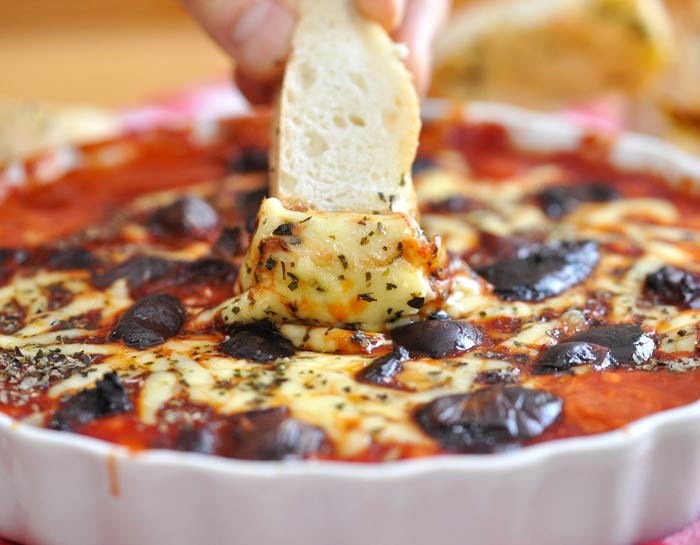 INGREDIENTS:
8 oz. cream cheese
1/2 c. sour cream
1 tsp. oregano
1/8 tsp. garlic powder
2 c. grated cheese, divided (mozzarella & cheddar)
1 c. pizza sauce
1/2 c. chopped pepperoni
1/2 c. green chopped peppers
1/2 c. chopped onions
Doritos
DIRECTIONS:
Mix cream cheese, sour cream, oregano, and garlic powder. Spread in a 9″ baking dish. Sprinkle 1 cup shredded cheese on top. Layer pizza sauce, pepperoni, green peppers, and onions. Sprinkle remaining 1 cup shredded cheese. Bake at 350° for 15 minutes or just long enough to get hot. Serve with Doritos or bread sticks. May top with any toppings desired. Serves 6 people.