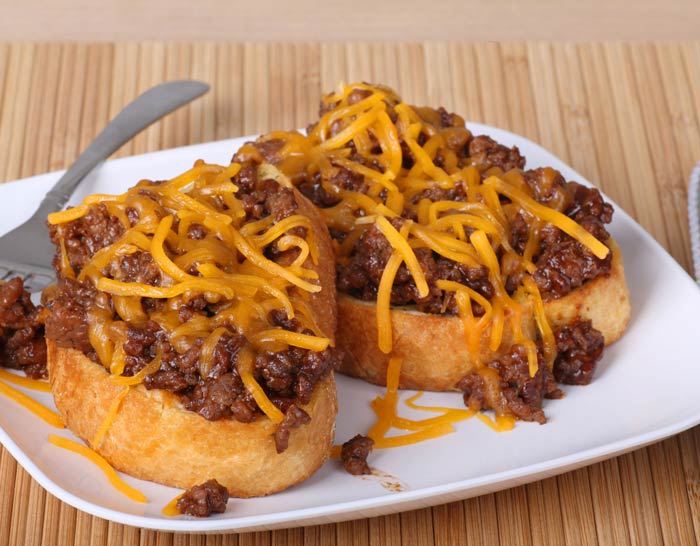 INGREDIENTS:
1 lb. ground beef
1/2 c. chopped onion
1-8 oz. can pizza sauce
1/2 tsp. oregano
1 c. shredded mozzarella cheese or cheddar cheese
1/4 c. chopped green peppers
1 loaf French bread
DIRECTIONS:
Cook ground beef and onion in skillet and stir in the sauce, oregano and peppers. Cool and place in resealable plastic bag to tote to picnic/camping area. Slice French bread lengthwise and spread with ground beef mixture; top with cheese. Wrap loosely in foil and heat over coals. Hint: If you don't have French bread, use thickly slices homemade bread.