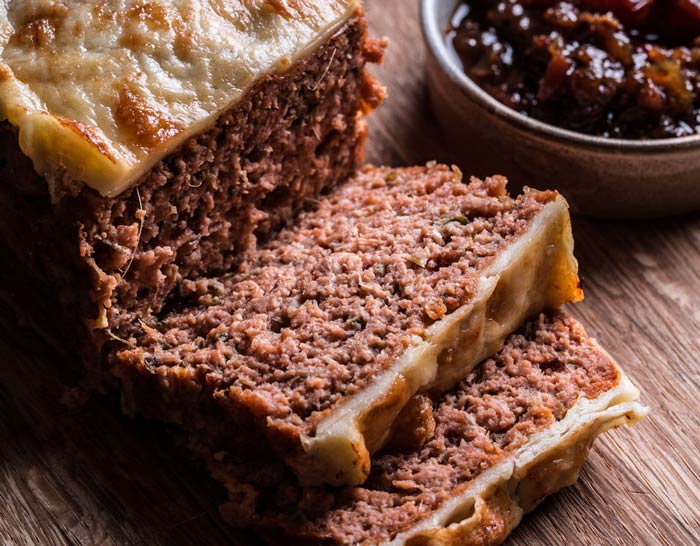 INGREDIENTS:
2 lb. ground beef
1 1/2 c. fresh bread crumbs
1 env. Lipton Onion Soup mix
2 eggs
1 c. chopped green pepper, optional
1/4 c. water
1 c. pizza sauce, divided
1 c. shredded mozzarella cheese, divided
DIRECTIONS:
Combine all ingredients except 1/2 c. sauce and 1/2 c. cheese. Shape into loaf; top with remaining sauce. Bake at 350° for 50 minutes. Sprinkle with remaining cheese. Bake for 10 minutes longer.