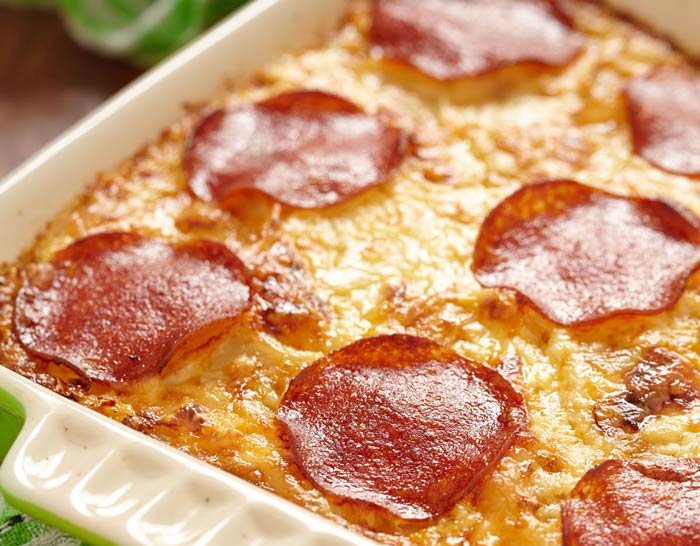 INGREDIENTS:
1 1/2 c. uncooked rice
3 c. water
2 eggs
1 tsp. oregano
1/4 tsp. garlic powder
1/2 tsp. salt
1/4 c. Parmesan cheese
1 1/2-2 lb. ground beef
1 pt. pizza sauce
pepperoni
mushrooms
olives
onions
mozzarella cheese
DIRECTIONS:
Sprinkle rice evenly in greased 9×13 inch pan. Mix eggs, seasonings, cheese and water. Pour over rice. Fry ground beef, add pizza sauce. Spread over rice. Sprinkle additional toppings on top. Bake at 350° for 1 1/4 hours. Sprinkle with cheese, return to oven until melted. Serves 8-10.