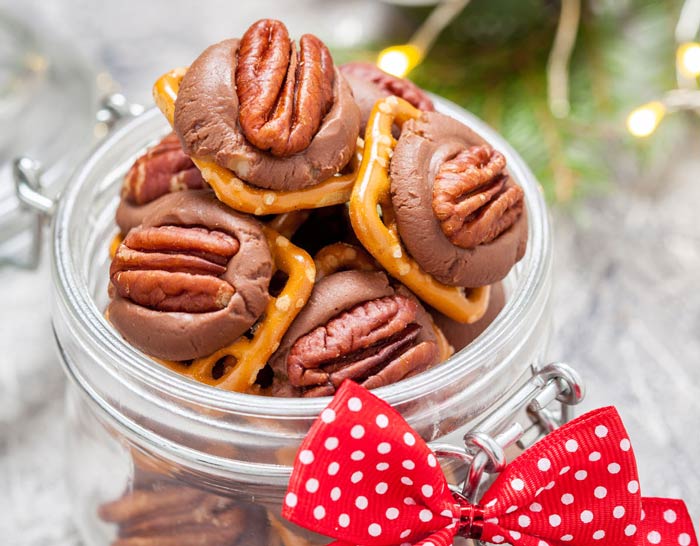 INGREDIENTS:
25 mini pretzel twists
25 white chocolate melting wafers, or chocolate disks
25 M&M candies, or may use pecans
DIRECTIONS:
Arrange pretzels on wax paper lined cookie sheet. Place one melting wafer on each pretzel. Bake in oven for 2 minutes at 300°. Remove from oven and immediately top each snack with one M&M. Cool until white chocolate is set before serving. Makes 25.