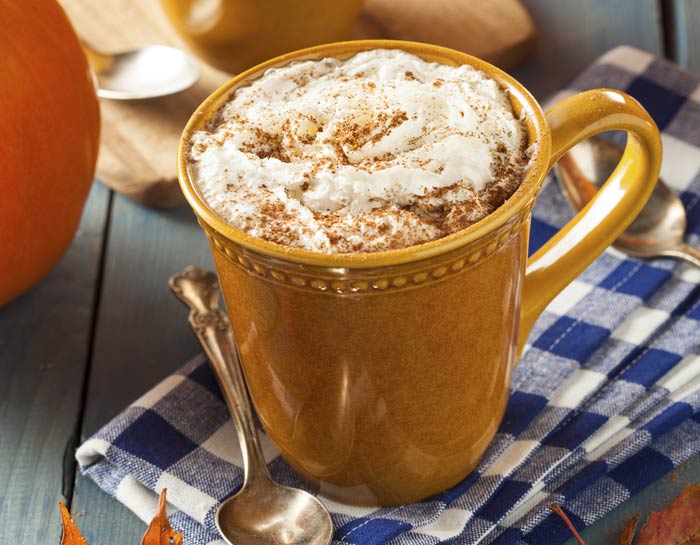 INGREDIENTS:
2 cups Milk
1/4 cup Canned pumpkin
2 Tbsp. Sugar
1 Tbsp. Vanilla
1/2 tsp. Cinnamon
1/2 cup Strongly-brewed coffee
DIRECTIONS:
Combine milk, pumpkin and sugar; heat in saucepan till steaming hot. Remove from heat. Add vanilla and cinnamon. Whisk with wire whisk until foamy. Pour coffee into mixture, then fill cups. Top with whipped cream and a sprinkling of cinnamon, if desired.