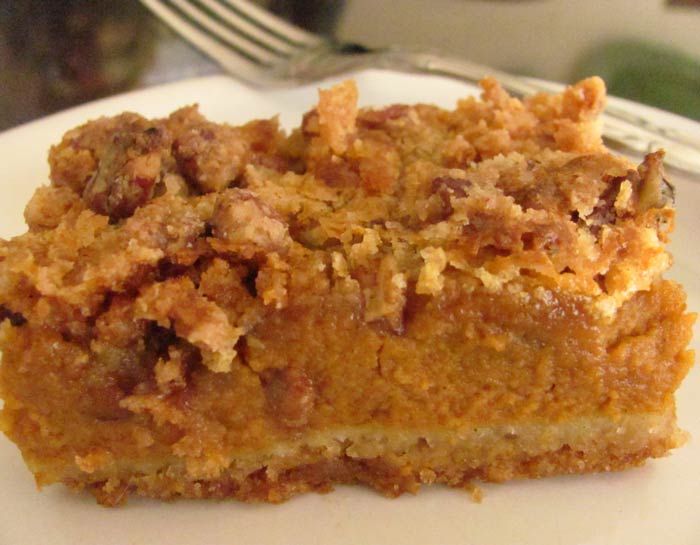 INGREDIENTS:
1 box Yellow cake mix (reserve 1 c.)
1/2 c. Butter, melted
1 Egg
Filling:
3 c. Pumpkin
2 1/2 tsp. Pumpkin pie spice
2 Eggs
2/3 c. Milk
1/2 c. Brown sugar
Toppings:
1/4 c. Butter, softened
1 tsp. Cinnamon
1 c. reserved Cake mix
DIRECTIONS:
Combine cake mix, butter and egg. Press into the bottom of a greased and floured 9″x13″ pan. Filling: Mix together all the filling ingredients and pour over top of crust. Topping: Mix together butter, cinnamon and reserved cake mix. Sprinkle on top of filling. Bake at 350° for 40 minutes or until a knife comes out clean. Serve with Cool Whip.