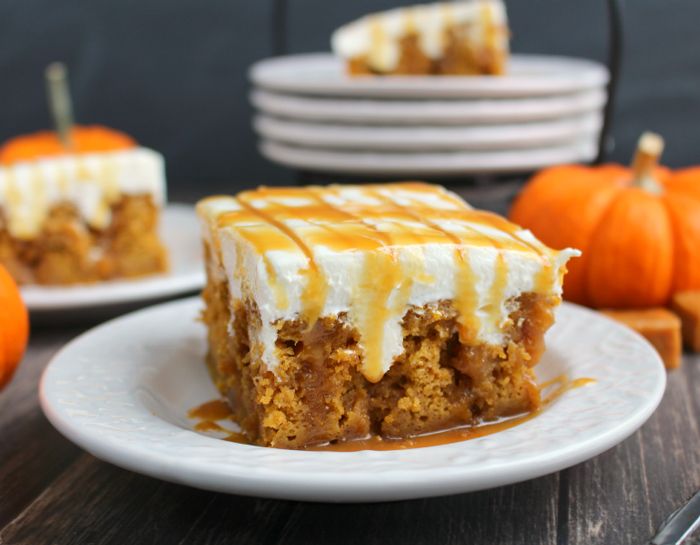 INGREDIENTS:
1 yellow cake mix
15 oz. pumpkin puree
1 tsp. pumpkin spice
1 can sweetened condensed milk
2 c. whipped cream
1 bag Heath bar bits
1/4 c. caramel sauce
DIRECTIONS:
Cream cake mix, pumpkin and spice. Spread evenly in a greased 9×13 pan. Bake at 350° for 30 minutes. Remove from oven and cool for 5 minutes. Poke holes in cake and pour sweetened condensed milk over milk and fill holes. Chill until cold and put whipped cream on top. Drizzle with caramel sauce and top with Heath bits. Chill for 3-4 hours. Serve and enjoy. Serves: 12-15.