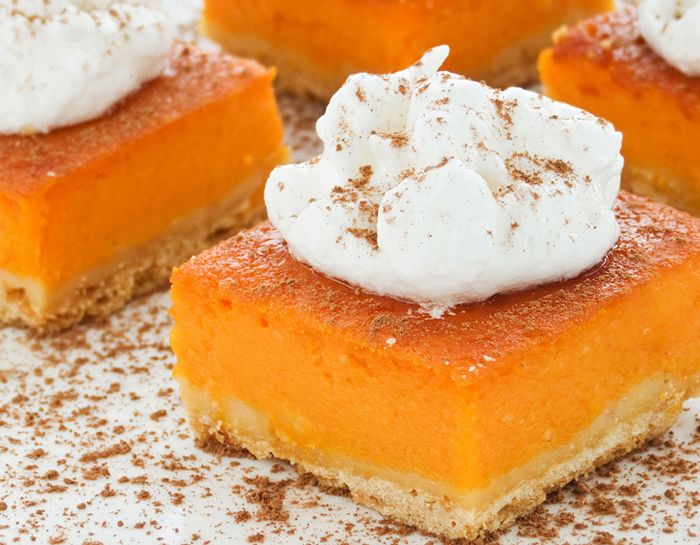 INGREDIENTS:
CRUST:
1 c. flour
1/2 c. brown sugar
1/2 c. quick oatmeal
1/2 c. butter, melted
FILLING:
1 c. sugar
1 c. brown sugar
5 Tbsp. flour
1/2 tsp. salt
1/2 tsp. cinnamon
1/2 tsp. nutmeg
1/2 tsp. pumpkin pie spice
3 eggs, separated
3 c. milk, scalded
1 c. pumpkin
DIRECTIONS:
Mix crust ingredients and press in 9×13 pan. Bake at 350° for 10 minutes. Filling: Combine dry ingredients, add egg yolks and pumpkin. Mix well; add scalded milk, then stiffly beaten egg whites. Pour on crust and bake an additional 50-55 minutes. Serve with Cool Whip. Don't have time to bake pies? This tastes very much like pumpkin pie.