Pumpkin White Chocolate Muffins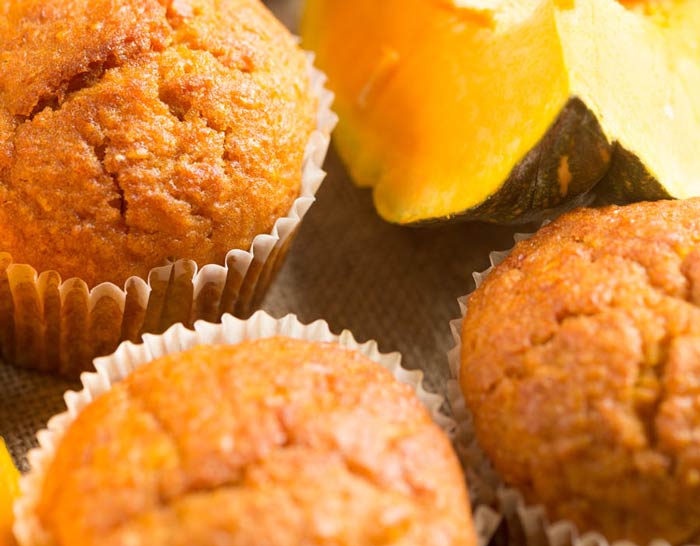 INGREDIENTS:
1 2/3 c. flour
1 c. sugar
1 tsp. cinnamon
1/2 tsp. ginger
1/2 tsp. cloves
1 tsp. nutmeg
1 tsp. soda
1/4 tsp. baking powder
1/4 tsp. salt
2 eggs
1 c. pumpkin
1/2 tsp. vanilla
4 oz. butter, melted
6 oz. white chocolate chips
DIRECTIONS:
Preheat oven to 350°. Mix flour, sugar, spices, soda, baking powder, and salt. In another bowl mix eggs, pumpkin, vanilla, and butter. Add white chocolate chips. Combine wet and dry ingredients. Mix until the dry ingredients are moistened. Do not over mix! Put into muffin cups. Bake approximately 20-22 minutes or until springy to the touch. Serves 16-18 people.