Raspberry Cream Coffee Cake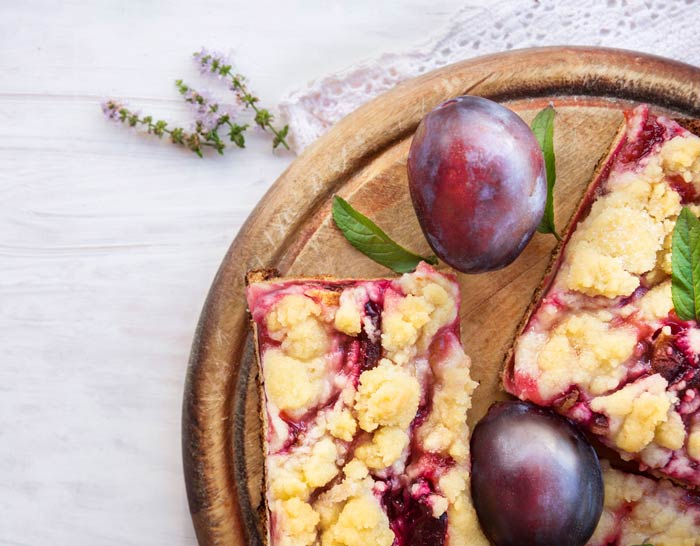 INGREDIENTS:
Crust:
3 c. oatmeal
3/4 c. flour
3/4 c. brown sugar
1 1/2 t. baking soda
1 1/2 t. baking powder
1/2 c. butter
1/4 c. oil
1 1/2 t. vanilla
Filling:
1 (8 oz.) pkg. cream cheese, softened
1/2 c. sugar
1/2 c. sour cream
2 eggs
Topping:
1/2 tube red raspberry pie filling
1/2 c. pineapple juice
1 1/2 c. frozen red raspberries, crumbled
DIRECTIONS:
Crust: Mix crust ingredients to form crumbs. Reserve 1 cup crumbs for top. Press remaining crumbs into 13″x9″x2″ pan. Bake at 350° for 10 minutes. Filling: Stir together cream cheese and sugar. Add sour cream and eggs. Pour on baked crust. Bake another 10 minutes or until set. Topping: Stir together. Spread carefully over cream cheese layer. Top with reserved crumbs. Bake until golden, about 10 to 15 minutes. Serve warm or cold. Yield: 12 servings.