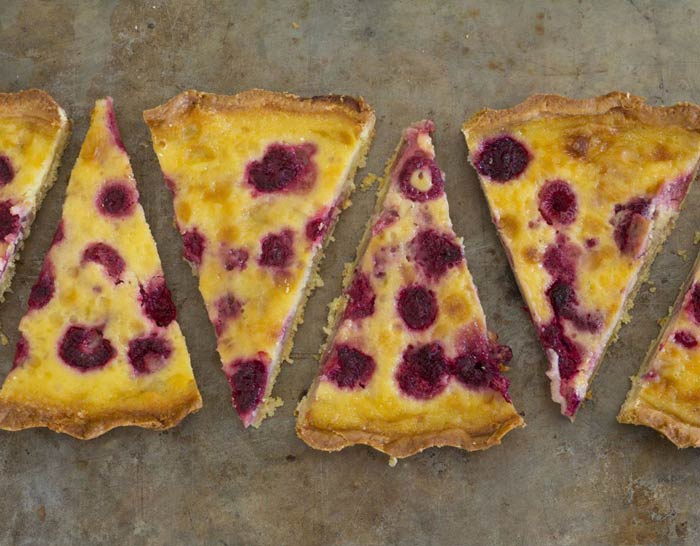 INGREDIENTS:
2 eggs
1 egg yolk
1 egg white, beaten separately until stiff
1/2 c. sugar
1 tsp. vanilla
1 3/4 c. milk
1 c. fresh or frozen raspberries
DIRECTIONS:
Beat 2 eggs and egg yolk. Add sugar, vanilla, and milk. Then add and mix beaten egg white last. Sprinkle raspberries on bottom of pie shell. Pour custard over berries and sprinkle top with cinnamon. Bake at 400° for 10 minutes. Reduce heat to 350° for 25 minutes or until done. Yield: 1 pie.