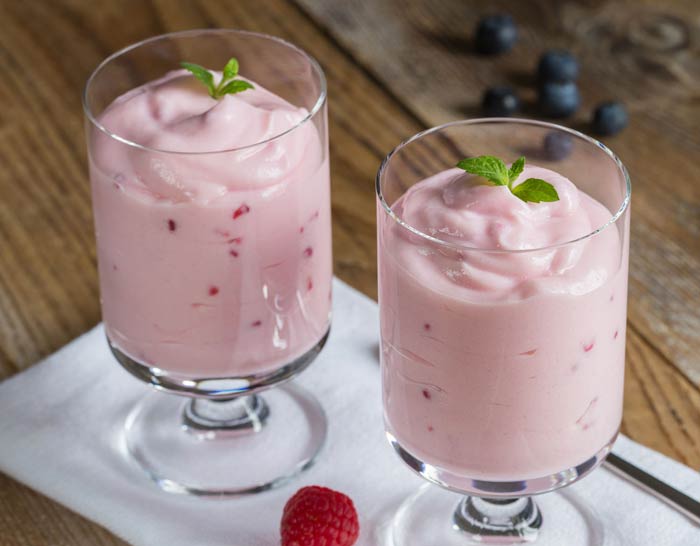 INGREDIENTS:
32 oz. raspberry yogurt
8 oz. cream cheese
1/2 c. powdered sugar
24 oz. Cool Whip
3-4 c. fresh raspberries, optional
DIRECTIONS:
Beat cream cheese, powdered sugar, and a little bit of yogurt together till smooth. Add rest of yogurt gradually. Fold in Cool Whip. Add raspberries. Yield: 3-4 qt. pudding.