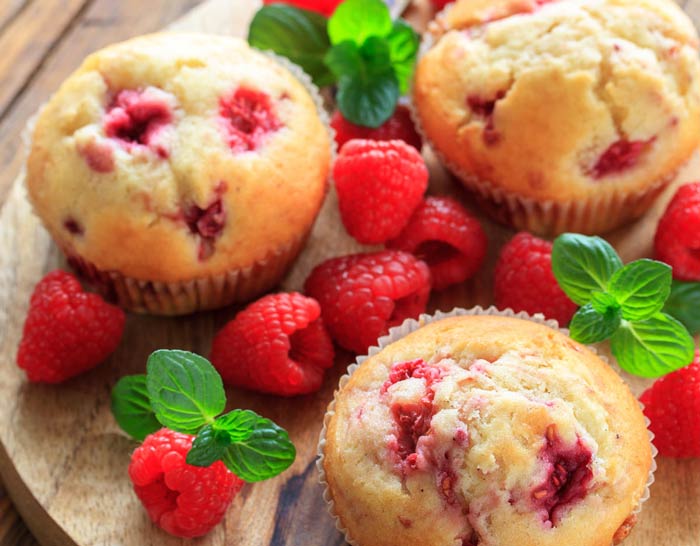 INGREDIENTS:
2 c. flour
1 c. sugar
1 Tbsp. baking powder
1/2 tsp. salt
2 eggs, lightly beaten
1 c. light whipping cream
1/2 c. vegetable oil
1-2 Tbsp. lemon juice
1/2-1 tsp. tsp. lemon zest
1 1/2 c. fresh or frozen red raspberries
DIRECTIONS:
Combine flour, sugar, baking powder and salt. Beat eggs; add cream, vegetable oil, lemon juice and zest. Stir into dry ingredients. Fold in raspberries. Bake at 400° for 18-20 minutes in greased muffin tins. Yield: 18 muffins.