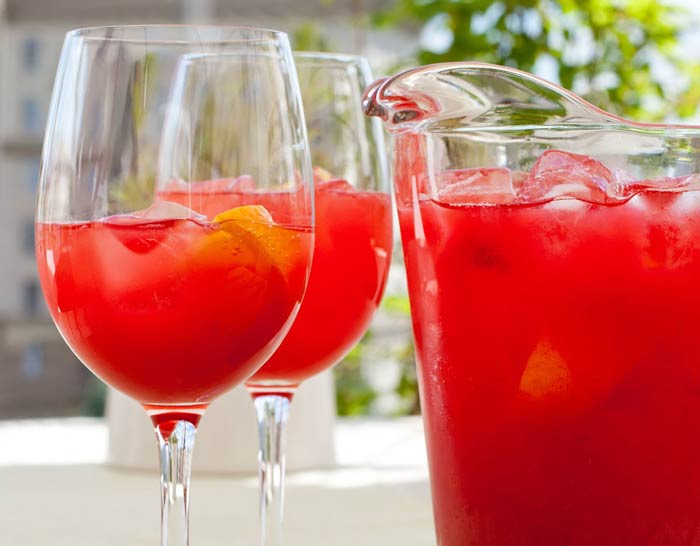 INGREDIENTS:
1 c. raspberry juice concentrate
1 c. sugar
2 c. strawberry-lemonade drink mix (1 Country Time Container)
1 gallon ice water
DIRECTIONS:
To make concentrate use around 2 cups raspberries. Place in kettle and cover with water. Bring to boil. Remove from heat. Steep for 10-20 minutes. Using fine mesh colander, drain berries and seeds. Concentrate is ready to use. Stir together all ingredients until dissolved. Serve poured over ice. Refreshing and lovely red! Adjust berry and sugar amounts to your taste. If desired cut back on drink mix and squeeze in some Real Lemon juice. Makes 1 1/2 gallons.