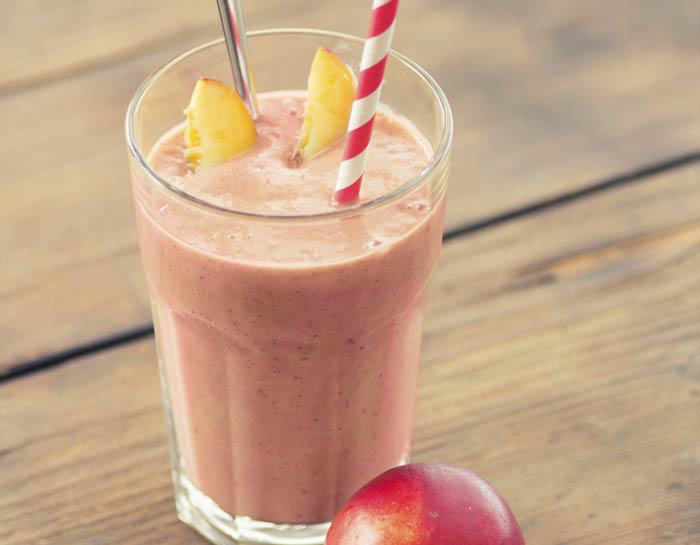 INGREDIENTS:
6 oz. Plain yogurt
1 sliced med. Peach
1/2 c. Red raspberries
1/4 tsp. Vanilla extract
2 tsp. Sugar (or other sweetener)
2 T. Milk
1/2 c. Crushed ice (opt.)
DIRECTIONS:
Combine all the ingredients in a blender and puree until smooth. Pour into a tall glass and serve. Yield: 1 serving. Very Yummy!