Raspberry Shortbread Cookies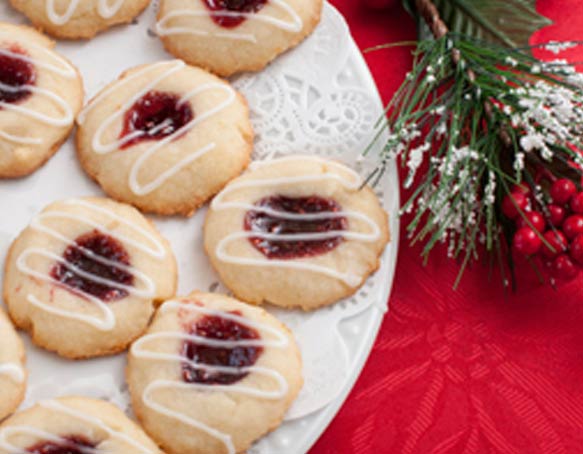 INGREDIENTS:
2 c. flour
2/3 c. sugar
1 c. butter
1/2 tsp. baking soda
1/2 tsp. almond flavoring
1/3 c. slivered almonds
raspberry jelly, or your favorite
Glaze:
1 c. powdered sugar
1 tsp. vanilla
2-3 tsp. water
DIRECTIONS:
Mix flour, sugar, butter, baking soda, flavoring and almonds. Shape into small balls and place on greased cookie sheet. Press thumb deeply into cookie and fill with jelly. Bake at 350° for 10 minutes. Cool. Drizzle with glaze. Pretty for holidays. Yield: 2-3 dozen.