Raspberry White Chocolate Muffins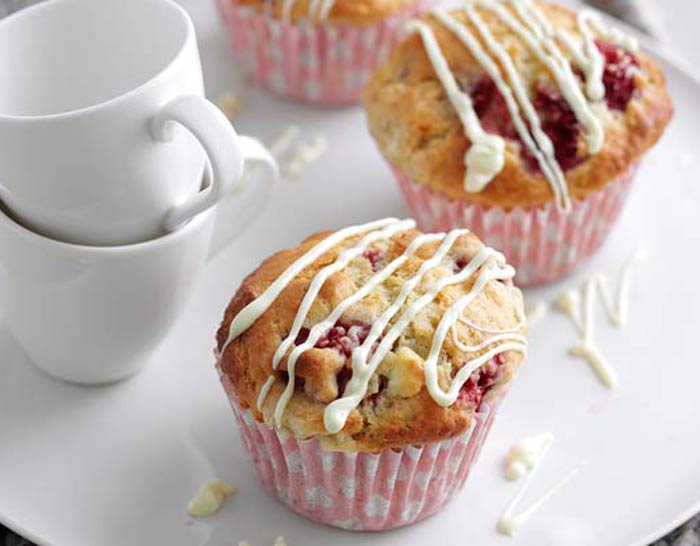 INGREDIENTS:
2 c. Flour
1/2 c. Sugar
1/2 c. Brown sugar
2 1/2 tsp. Baking powder
3/4 c. Milk
1 Egg
1/4 c. Butter or margarine
1 1/2 c. White chocolate chips
1 1/2 c. Fresh or frozen berries
Streusel Topping:
1/3 c. Sugar
1/4 c. Flour
1/4 tsp. Cinnamon
3 Tbsp. Butter
DIRECTIONS:
Combine flour, sugars and baking powder in large bowl. Add milk, egg, and butter. Fold in chips and berries. Streusel Topping: Mix sugar, flour, and cinnamon. Cut in butter till crumbly. Put on top of batter. Bake at 375° until done. Drizzle tops with melted white chocolate. Serves 12 people.