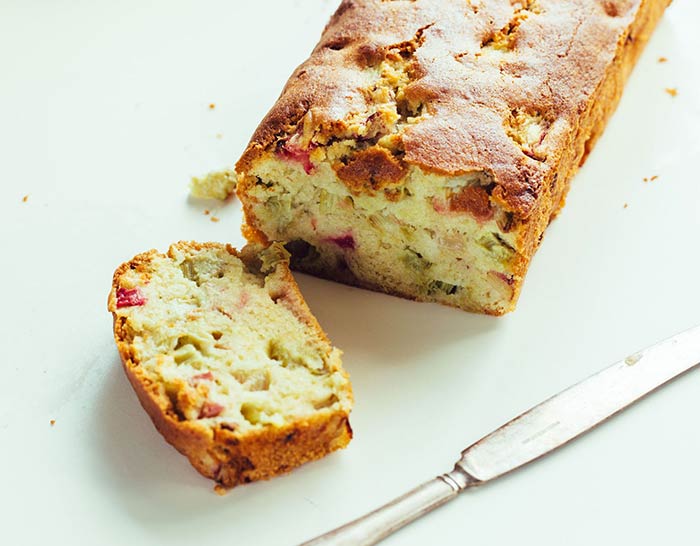 INGREDIENTS:
1 1/3 c. brown sugar, packed
2/3 c. vegetable oil
1 egg, beaten
1 tsp. vanilla
1 c. buttermilk
2 1/2 c. all-purpose flour
3/4 tsp. salt
1 tsp. baking soda
1/2 tsp. cinnamon
2 c. finely diced rhubarb, 1/4″ cuts
DIRECTIONS:
In a bowl, combine the sugar and oil. Blend in egg, vanilla and milk. Combine flour, salt, cinnamon and baking soda; add to moist ingredients. Stir in rhubarb. Transfer to two well-greased 4″x8″ loaf pans. Bake at 350° for about 45 minutes or until toothpick inserted near center comes out clean. Cool for 10 minutes before removing form pans to wire racks.