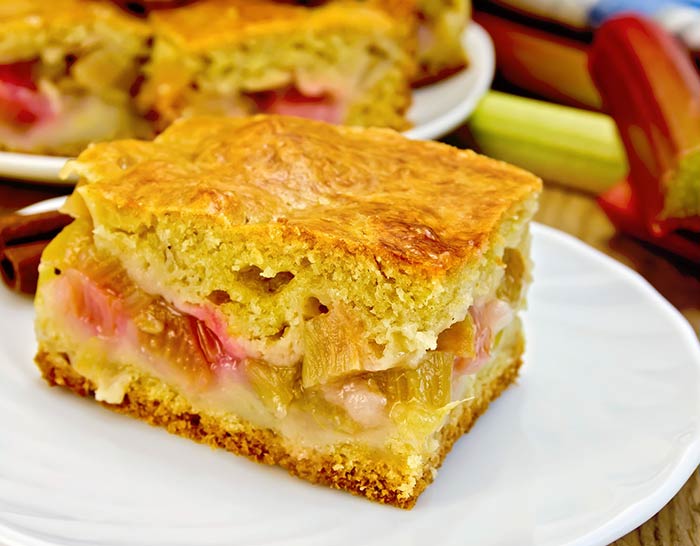 INGREDIENTS:
1/2 c. butter or margarine
1 c. brown sugar
1/2 c. sugar
1 egg
1 c. sour cream
2 c. flour
1 tsp. baking soda
pinch of salt
1 tsp. vanilla
2 1/2 c. diced rhubarb
1/2 c. nuts, optional
Topping:
cinnamon
sugar
brown sugar
butter
DIRECTIONS:
Cream butter, sugars and egg; add sour cream, flour, soda, salt and vanilla. Stir in rhubarb and nuts. Pour into a greased 9×13 pan. Sprinkle with cinnamon, brown and white sugar. Place small pats of butter on top of batter. Bake at 325° for 40-50 minutes. Very good.