Rhubarb Cheesecake Smoothie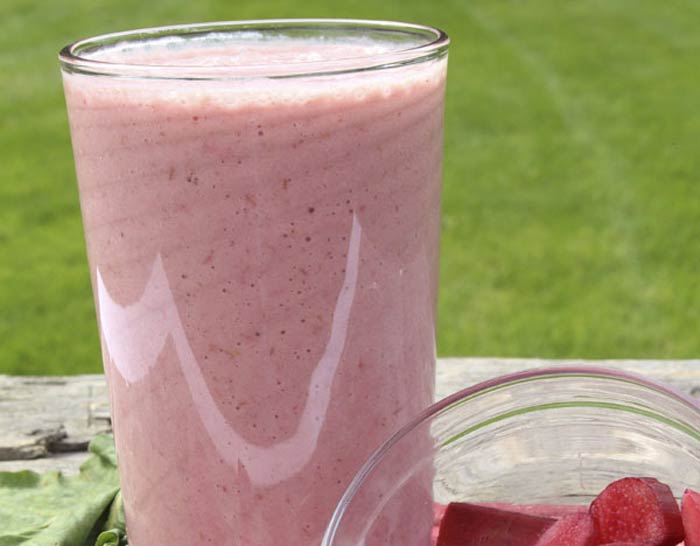 INGREDIENTS:
2 c. diced rhubarb, fresh or frozen
1/4 c. water
4 Tbsp. honey
1 1/2 c. vanilla ice cream
1 c. milk
1/4 c. sugar
1 c. frozen strawberries, sliced & sweetened
2 (3 oz.) pkg. cream cheese, cubed
1/2 c. vanilla yogurt
5 ice cubes
DIRECTIONS:
In large saucepan, bring rhubarb, water and 2 tablespoons honey to a boil. Reduce heat; cover and simmer for 5-10 minutes or till rhubarb is tender. Remove from heat. Cool to room temperature. In blender, combine ice cream, milk, rhubarb mixture, strawberries, cream cheese, yogurt, sugar, ice cubes and remaining honey; cover and process for 1 minute or until smooth. Pour into chilled glasses. Serve immediately.