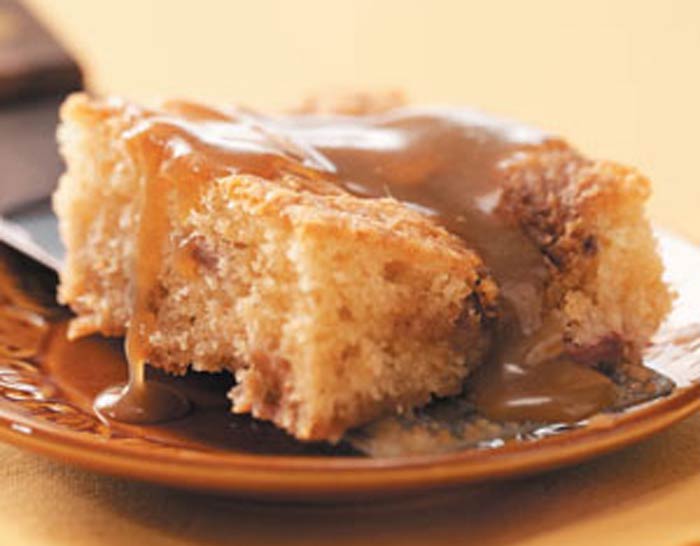 INGREDIENTS:
1/2 c. butter, softened
1 1/2 c. sugar
1 egg
2 1/2 c. flour
1 tsp. soda
1/2 tsp. salt
1 c. buttermilk or sour milk
3 c. rhubarb
1 tsp. vanilla
Topping:
1/2 c. brown sugar
1/2 c. chopped nuts
Syrup Topping:
1 c. sugar
1/2 c. butter
1 tsp. vanilla
3 Tbsp. milk
DIRECTIONS:
Cream together butter and sugar, add egg and mix well. Mix together dry ingredients and slowly add to creamed mixture. Slowly add buttermilk and rhubarb; mix together and add vanilla. Pour into 9″x13″ baking pan. Mix topping and place on top of cake. Bake at 350° for 45 minutes. Syrup: While cake is baking, place sugar, butter and milk in saucepan and bring to a boil. Remove from heat and stir in vanilla. Pour over warm cake. Serves 12-16 people.