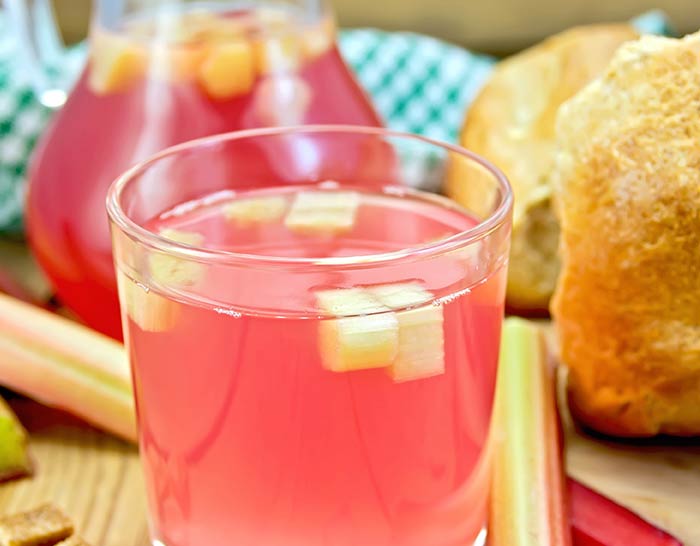 INGREDIENTS:
2 qt. rhubarb
2 Tbsp. strawberry Jell-O
2 c. hot water
2 1/2 c. sugar
2 c. pineapple juice
1/2 c. ReaLemon
Sprite or 7-Up
DIRECTIONS:
Cut up rhubarb, cover with water and boil for 10 minutes. Drain, discarding Rhubarb. Dissolve Jell-O in 2 cups hot water; add to rhubarb juice. Add sugar, pineapple juice and ReaLemon. Pour in jars and place in canner. Boil 5-10 minutes. Store for drinks later. When ready to serve, add Sprite or 7-Up. Note: You can freeze this too instead of cold packing.