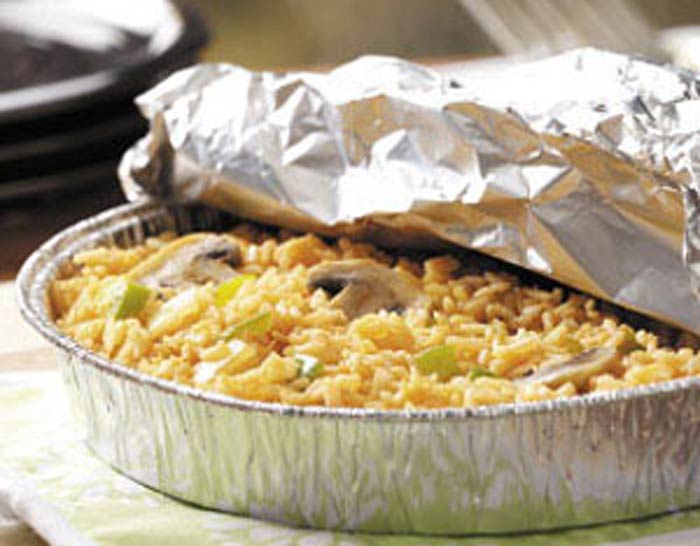 INGREDIENTS:
1 1/3 c. uncooked rice
1/3 c. mushrooms, optional
1/4 c. chopped green peppers
1/4 c. chopped onions
1/2 c. water
1/2 c. chicken broth
1/3 c. ketchup
1 Tbsp. butter
DIRECTIONS:
Combine first 7 ingredients. Put in a 9″ round aluminum pie pan. Dot with butter; cover tightly with foil. Put on grill 14-15 minutes or until liquid is absorbed. Fluff with fork and serve immediately. Serves 6 people.