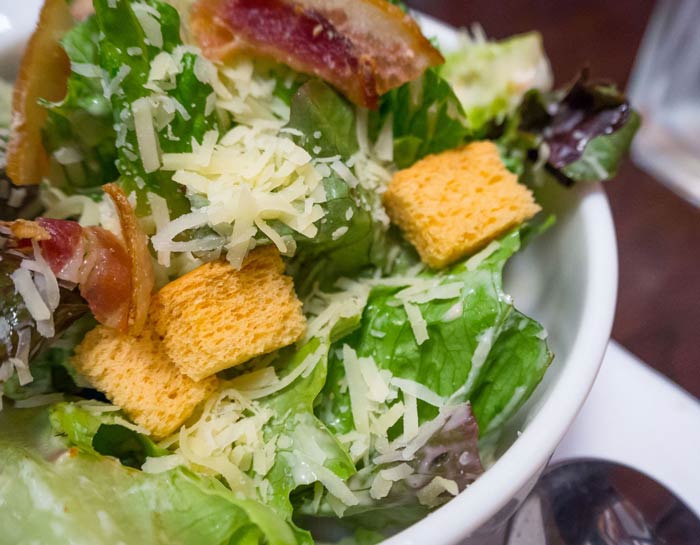 INGREDIENTS:
1 or 2 heads lettuce, chopped
1 lb. bacon, fried and crumbled
1 c. shredded cheese
2 c. croutons
Dressing:
1 c. vegetable oil
1 c. sugar
1 c. salad dressing
1 1/2 tsp. celery salt
1 1/2 tsp. vinegar
Croutons:
8 slices bread, cubed
1/4 c. oil
1/2 tsp. garlic salt
1/2 tsp. celery salt
1/2 tsp. oregano
1/4 c. Parmesan cheese
DIRECTIONS:
Toss salad ingredients together, except wait to add croutons until ready to serve. Mix dressing ingredients together well and add to above ingredients; serve right away. Croutons: Toast at 300° for hour and cool before using.