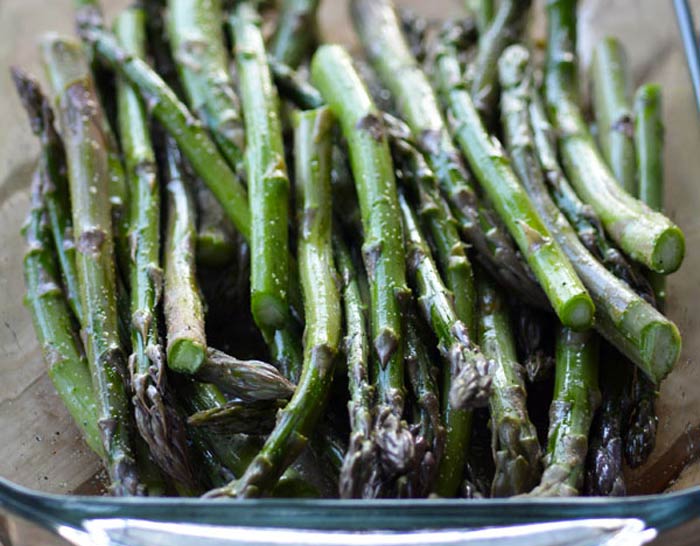 INGREDIENTS:
2 lb. fresh asparagus, trimmed
2 Tbsp. olive oil
1/2 pinch ground sea salt
1/8 tsp. ground black pepper
3 Tbsp. balsamic vinegar
DIRECTIONS:
Preheat oven to 400°. Place asparagus in a shallow 9″x13″ baking dish. Sprinkle with oil, salt, and pepper; toss to coat. Bake until lightly browned (15-20 minutes). Drizzle with vinegar just before serving. Serves 6 people.