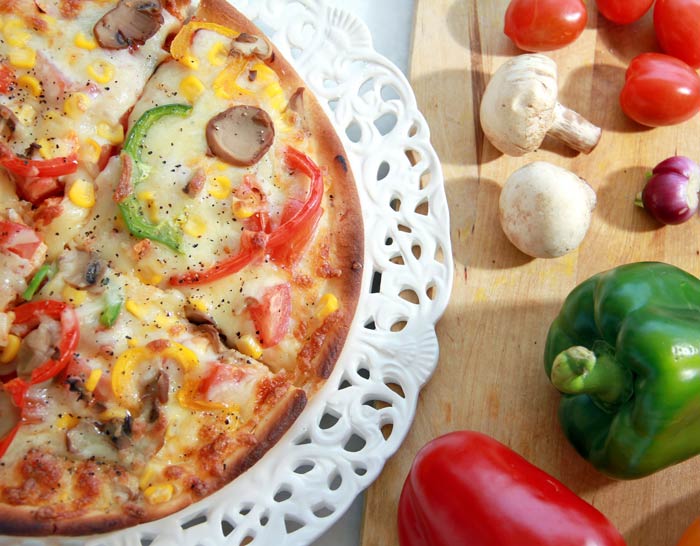 INGREDIENTS:
1 lg. pizza crust, prebaked
8-10 fresh mushrooms, sliced
1 sm. onion, sliced
1/2 c. green peppers, sliced
1/2 c. red peppers
Pesto Sauce:
1/4 c. olive oil
1/2 c. fresh basil, coarsely chopped
1/4 Parmesn cheese
4 cloves garlic, minced
DIRECTIONS:
Set aside pizza crust. Place mushrooms, onions, and peppers in baking pan lined with foil. Mix together 2 teaspoons olive oil, 2 minced garlic cloves, 1/4 teaspoon each rosemary, oregano and thyme. Drizzle over veggies. Cover and bake at 400° for 20 minutes. Set aside. Mix Pesto sauce ingredients and mix well and spread over crust. Layer on top of pesto sauce, 1 large tomato (or more) sliced thinly. 2 cups shredded mozzarella cheese and roasted veggies. Bake until cheese is melted. You may add some chicken or sausage if desired or any more veggies if desired.