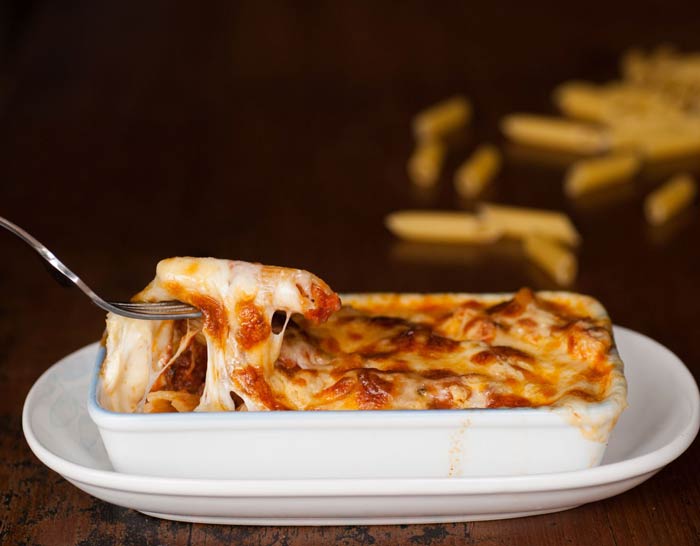 INGREDIENTS:
3 c. rigatoni
1 lb. bulk Italian sausage
1 (28 oz.) can crushed tomatoes, with juice
3 Tbsp. chopped fresh basil, (or 1 Tbsp. dried)
3 cloves garlic, finely chopped
1 (8 oz.) pkg. fresh mushrooms, sliced
1 (7 oz.) jar roasted red bell peppers, drained and chopped
1 c. shredded Parmesan cheese
2 1/2 c. shredded mozzarella cheese
DIRECTIONS:
Preheat oven to 375°. Spray 9″x13″ glass baking dish with cooking spray. Cook and drain pasta as directed. Meanwhile, cook sausage in skillet over medium heat for 8-10 minutes, stirring occasionally until done. In small bowl, mix tomatoes, basil and garlic. In a baking dish, layer half of pasta, sausage, mushrooms, roasted peppers, Parmesan cheese, tomato mixture and mozzarella cheese. Repeat layers. Bake 35-40 minutes or until hot and cheese is golden brown. Serves 8 people.