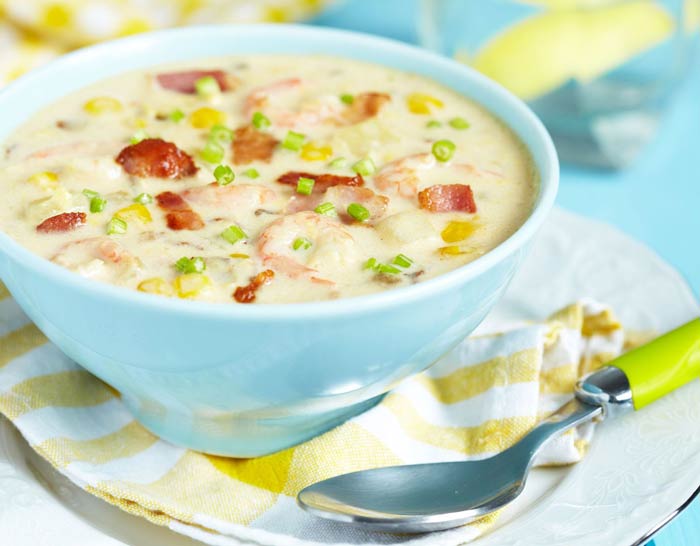 INGREDIENTS:
1 can cream of mushroom soup
2 cans cream of potato soup
2 can whole kernel corn
1 pt. half-and-half
4 oz. cream cheese
1 lb. sm. tailless shrimp*
1/2-1 tsp. red pepper
season to taste
bacon, fried
DIRECTIONS:
Mix all ingredients and put in crockpot on low for 4 hours or put in oven at 250° for 4 hours. *You can find these in the seafood freezer section at Wal-Mart.