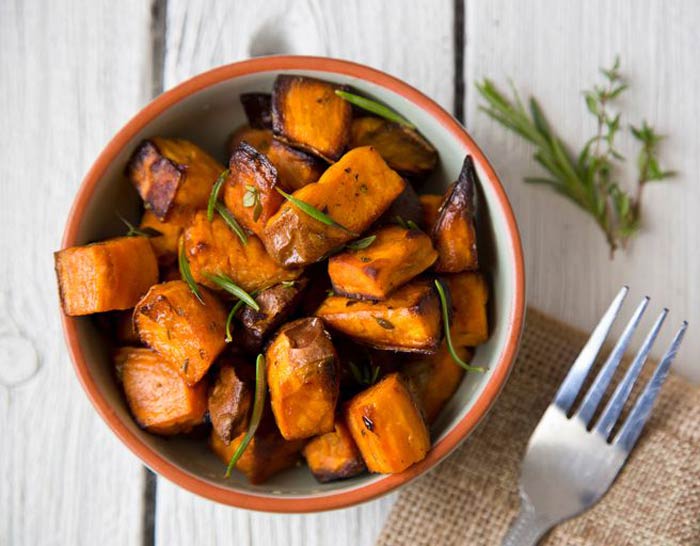 INGREDIENTS:
4 sweet potatoes
1 c. water
3 Tbsp. bacon grease or coconut oil
2 tsp. sea salt
2 tsp. dried parsley
2 tsp. black pepper
1 tsp. paprika
1 tsp. garlic powder
DIRECTIONS:
Peel sweet potatoes if desired. Dice into 1/2″ cubes. Heat a skillet over low-medium heat and add water, grease and potatoes. Stir and add seasonings. Cover and cook the potatoes, stirring occasionally for about 12 minutes. Take the lid off and cook for about 8 more minutes. Keep an eye on them so they don't burn, but make sure they get nice and crispy. You may need to cook them longer depending on the size of your potatoes, skillet and temperature of your stove. Serves: 4.