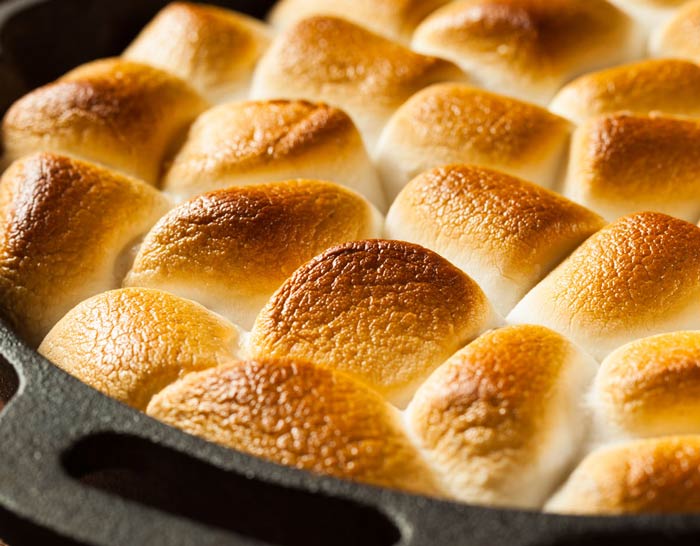 INGREDIENTS:
2/3 c. graham cracker crumbs
2 T. sugar
3 T. butter, melted
2 1/2 c. rocky road ice cream, softened
2/3 c. marshmallow creme
3/4 c. mini marshmallows
DIRECTIONS:
In a small bowl, combine cracker crumbs and sugar. Stir in butter. Press onto the bottom and up the sides of a 7-inch pie plate coated with nonstick cooking spray. Bake at 325° for 7 to 9 minutes, or until lightly browned. Cool on a wire rack. Carefully spread ice cream onto the crust; freeze until firm. Spread marshmallow creme over ice cream. Top with marshmallows; gently press into creme. Cover and freeze 4 hours, or overnight. Just before serving, broil 6 inches from the heat for 1 to 2 minutes, until marshmallows are golden brown..