S'mores Cheesecake Pudding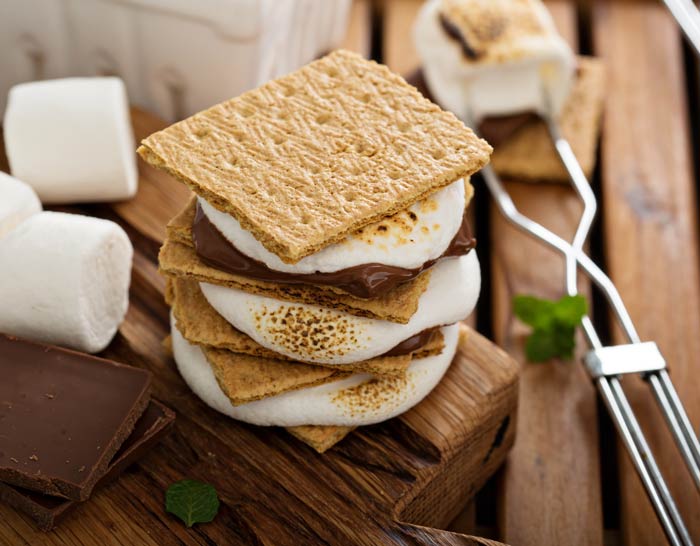 INGREDIENTS:
Graham Cracker Crust:
1 3/4 c. graham cracker crumbs
1/2 c. melted margarine or butter
1/3 c. brown sugar
Cheesecake:
4 (8 oz.) cream cheese, softened
1 1/3 c. sugar
1 tsp. vanilla
4 eggs
1 c. fudge ice cream topping
Topping:
2 c. mini marshmallows
1/2 c. mini chocolate chips
DIRECTIONS:
Mix together crust ingredients and press into 9×13 glass pan. Mix together cream cheese, sugar, and vanilla. Add eggs 1 at a time. Mix together and add fudge topping. Pour onto unbaked graham cracker crust. Bake at 350° for 30 minutes. Top with marshmallows and chocolate chips. Bake 5 minutes longer. Cool before serving.