Sour Cream Cutout Cookies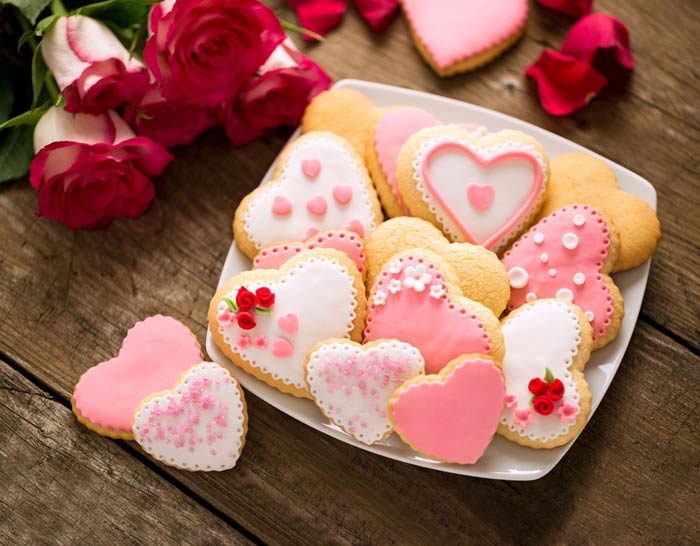 INGREDIENTS:
2 c. sugar
3 eggs
1/2 c. butter
1/2 c. butter flavor Crisco
1 c. sour cream
2 tsp. baking powder
2 tsp. soda
1/4 tsp. salt
2 tsp. vanilla
5 1/2 c. flour
Frosting, or use your own favorite icing:
1/2 c. Crisco
1/4 c. water
1 tsp. vanilla
3 c. powdered sugar
DIRECTIONS:
Combine sugar, butter and Crisco; add eggs and sour cream. Beat well. Add dry ingredients and vanilla to creamed mixture. Refrigerate several hours or overnight. Roll out with a little flour and cut out heart-shaped cookies. Bake at 300° until slightly browned. Do not over bake! Cool. Frost and decorate as you wish. Pink frosting on heart-shaped cookies looks pretty.