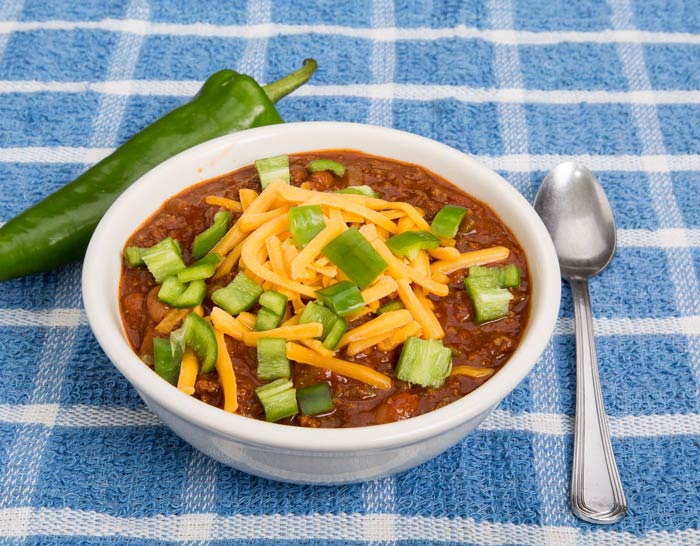 INGREDIENTS:
2 qt. tomato juice or soup
1 pt. salsa
2 (16 oz.) cans kidney or baked beans
3 Tbsp. chili powder
1 1/2 tsp. garlic salt
1 1/2 tsp. onion powder
1/2 tsp. pepper
2 Tbsp. brown sugar
1 1/2 lb. cooked hamburger
1 Tbsp. red pepper
DIRECTIONS:
Mix all ingredients in large kettle. Simmer at 350° for 1-1/2 hours. Serve with shredded cheddar cheese and peppers, if desired. Note: If you do not like spicy food, cut back on the red pepper.