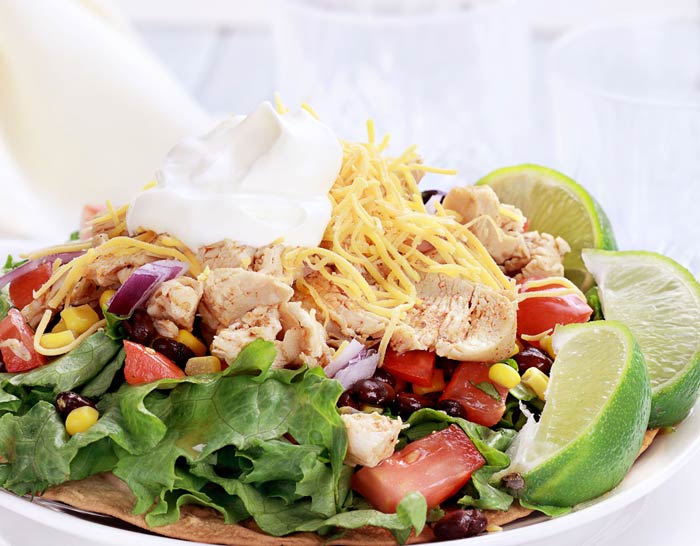 INGREDIENTS:
lettuce, cut up
black beans, drained or may use other kind of beans
whole kernel corn, drained
green peppers, diced
sweet red onions, diced
shredded cheese
tomatoes, diced
barbecued corn chips
fried, crumbled bacon or browned taco seasoned hamburger or grilled diced chicken breast
Dressing:
16 oz. Ranch dressing
1 1/2 c. salsa, approx.
DIRECTIONS:
For all ingredients use amounts desired. Put in layers on tray or in container. Serve with dressing. Dressing: Mix together to taste.