Spaghetti Pizza Casserole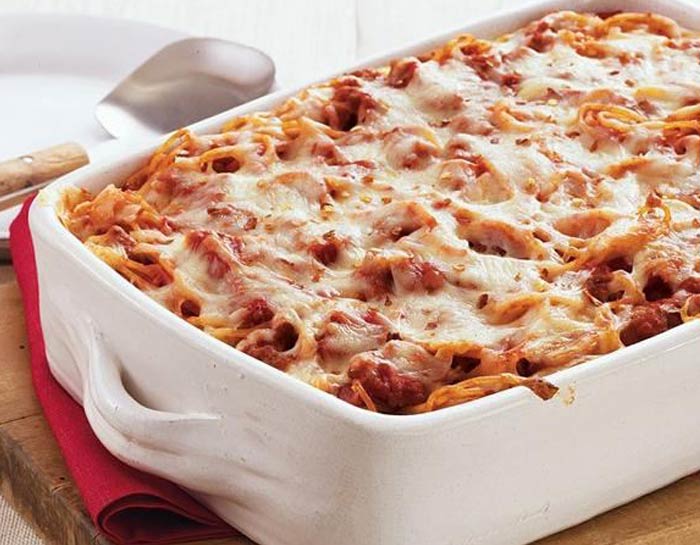 INGREDIENTS:
2 lb. Hamburger
1 sm. Onion, chopped
1/2 c. Uncooked spaghetti
1 1/3 c. Flour
2 tsp. Baking powder
2/3 tsp. Salt
1/2 c. Milk
1/4 c. Corn oil
1 qt. Pizza sauce
1 c. Cream
3 1/2 Tbsp. Salad dressing (Miracle Whip)
3 c. Grated cheese or 3 Tbsp. Cheese powder
DIRECTIONS:
Fry hamburger with onion and drain. Cook spaghetti and drain. Mix flour, baking powder and salt together. Add milk and oil. Mix well. Press into 9×13 cake pan. Put fried hamburger on dough, add cooked spaghetti. Mix pizza sauce, cream, salad dressing and cheese together. Put on top of everything else. Bake at 350° for 1/2 hour or until crust is done.