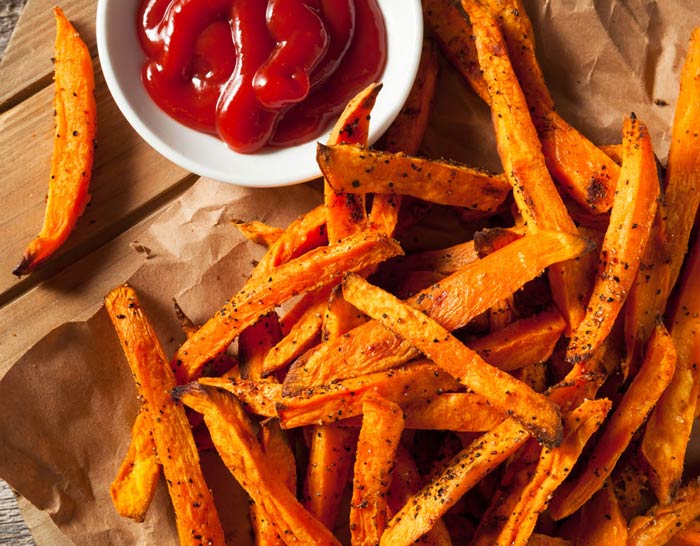 INGREDIENTS:
4 medium/large sweet potatoes
1/2 c. butter, melted
Lawry's seasoned salt to taste
1 tsp. pepper
1 Tbsp. paprika
DIRECTIONS:
Scrub sweet potatoes and cut in half. Cut each half in 1/4″ strips. In bowl combine ingredients and mix well until potatoes are evenly coated. Spread on cookie sheet with sides and bake at 350° for 45-60 minutes. Do not bake too soft. Can use coconut oil instead of butter. Serves 6.