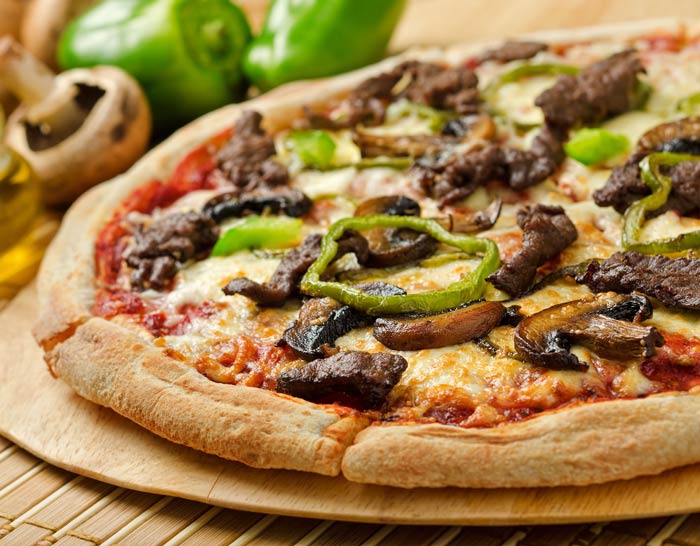 INGREDIENTS:
Crust:
1 tsp. yeast
1 1/2 tsp. sugar
1 c. warm water
1 1/2 tsp. vegetable oil
1/2 tsp. salt
1/2 tsp. oregano
2 1/2 c. flour
Toppings:
1 qt. cut-up steak or chunks
1 sm. can mushrooms
1 Tbsp. finely-chopped onion
green peppers, chopped
Ranch dressing
shredded cheese
DIRECTIONS:
Crust: Mix yeast, sugar and warm water; let set 5 minutes. Add dry ingredients and oil. Pat into a large greased pizza pan and bake at 400° till lightly browned. Drizzle Ranch dressing over crust. Spread meat, mushrooms, onion and green peppers over Ranch dressing. Put in oven till hot. Top with shredded cheese, return to oven until cheese is melted.