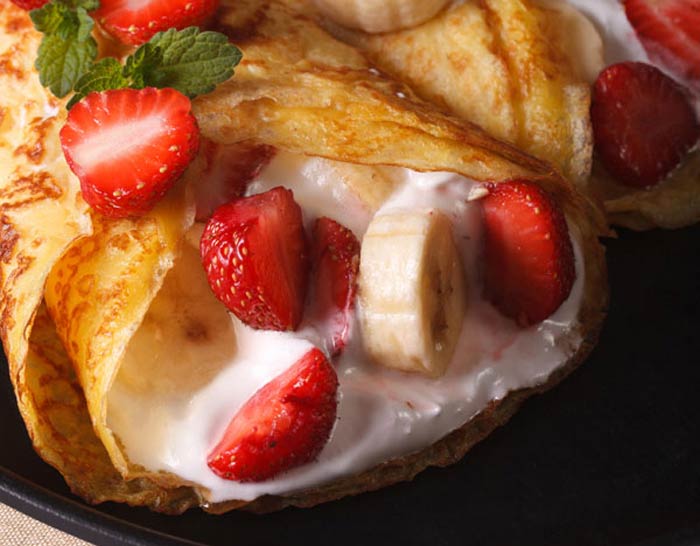 INGREDIENTS:
Crepe:
1 c. flour
1 Tbsp. sugar
1/1 tsp. cinnamon
1 1/2 c. milk
2 eggs
Filling:
8 oz. cream cheese, softened
8 oz. Cool Whip
1/2 c. powdered sugar
Topping:
2 c. sliced strawberries, sugared
2 bananas
DIRECTIONS:
Mix crepe ingredients; chill 1 hour, fry in butter like very thin pancakes, tilt pan to coat bottom. Mix filling. Spread on top of cool crepe and roll up. Top with strawberries and bananas. May use strawberry jam as a topping also.